The MONDI Hotel Tscherms
Alpine hideaway with heart and atmosphere
Be free. Come back to yourself. And simply enjoy life. At the MONDI Hotel Tscherms in the Merano country in South Tyrol, we are happy to let our guests be simply themselves. Amidst grapevines, chestnut groves, apple orchards, Dolomites, Sarntal Alps and the enchanting spa town of Merano, our 4-star facility invites you to live through every day exactly as you like it. Spontaneously. Truly to your desire and to the joyful Italian way of life.
Modern rooms & suites
Pleasant wellness areas
Top location in the Merano country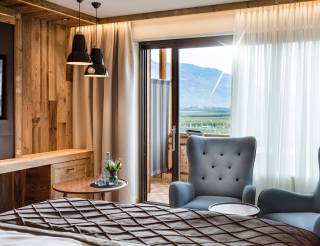 Between palms and alpine summits
Individual rooms & suites near Merano
The MONDI Hotel Tscherms makes you not only live every day exactly as you like. Our exquisitely furnished suites also offer you an optimal comfort. And the latest standards. An extra touch of luxury is provided by a combination of a private apartment and a comprehensive hotel infrastructure. In this way, your time off in South Tyrol becomes completely flexible, on the highest level. Pure freedom. For demanding ones. With love for attractive venues.
The MONDI theme world
For all senses. South Tyrol
Top Offers
For your time off in Cermes for all senses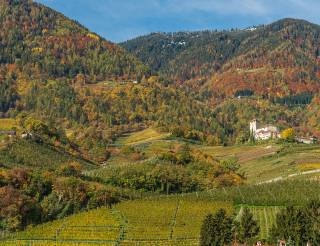 The Merano country
Mediterranean & Alpine
Discover South Tyrol from its prettiest side. With mountains, castles, palm trees and wonderful spa town of Merano. The garden of Trauttmansdorff Castle, the famous Terme of Merano and the Merano 2000 ski and hiking area. And on top of that, endless sunshine hours. And an exquisite culinary art taking the best from the Alpine and Mediterranean cuisines. Experience special traditions and seasonal delights. Whether during the Törggelen wine events or at the Christmas Market. Easter skiing or summer holiday. The perfect place to join mountain sports such as hiking and biking with culture and enjoyments.